Our Story
The Challenge
As a parent you'll do whatever it takes to help your child. My son struggled with getting dressed in the morning. Putting on his socks was challenging and completely frustrating.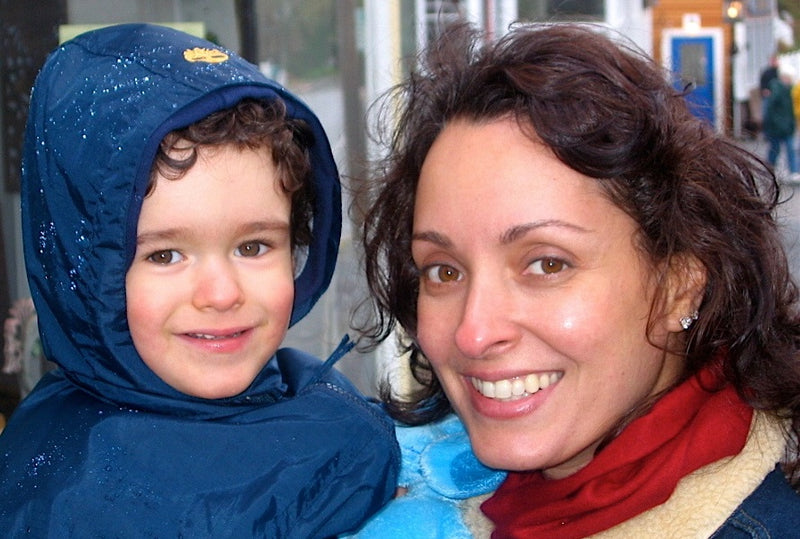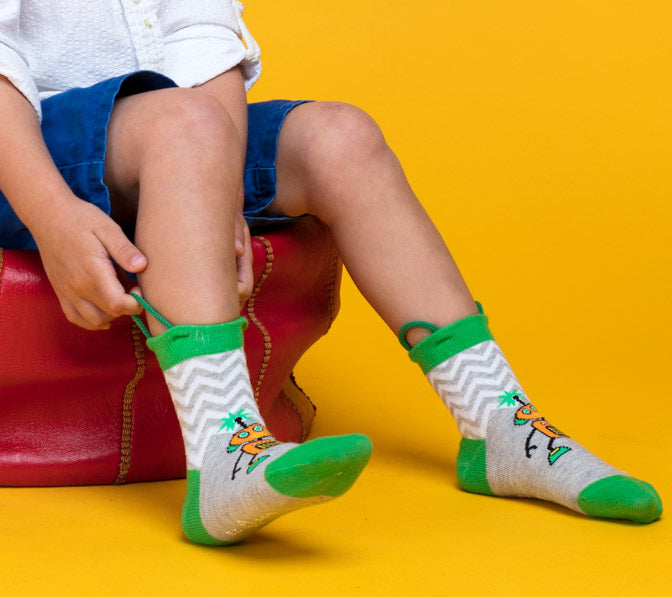 Easy Pull Up Loops
I thought, how can I make this easier for him? Aha! Make handles by sewing two little loops on the top of his socks so that he can pull them up.
Face Socks
My son was always putting his socks on upside down or sideways so I drew a big funny animal face on his socks. With a little guidance on showing him that the face is always up, it worked like a charm!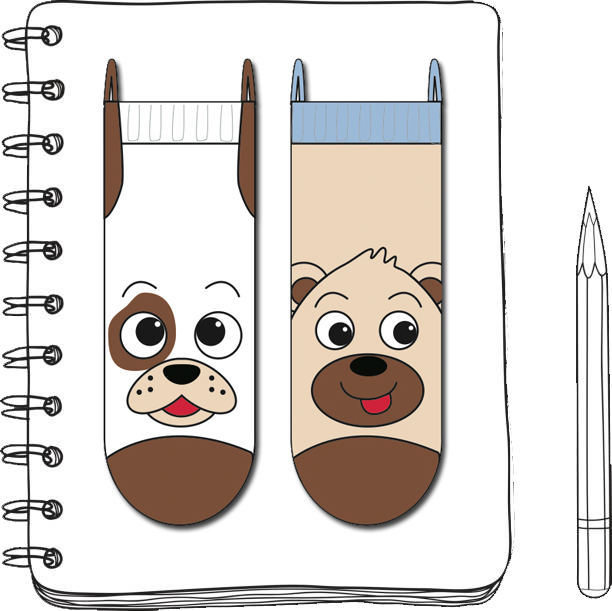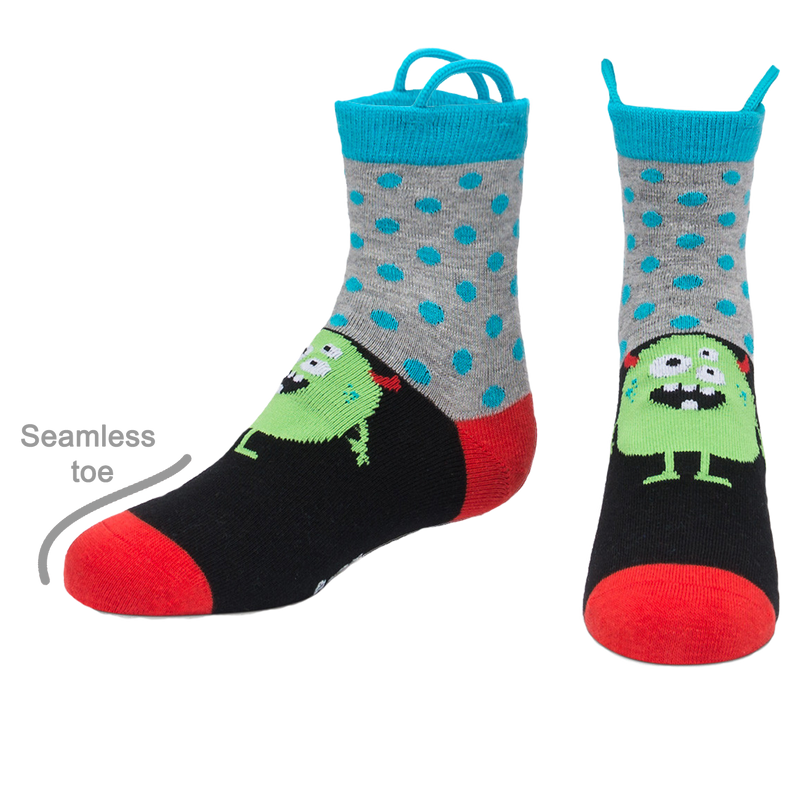 Seamless Toe
Oh yeah, I also got rid of those pesky, irritating seams on the toe! No one likes those.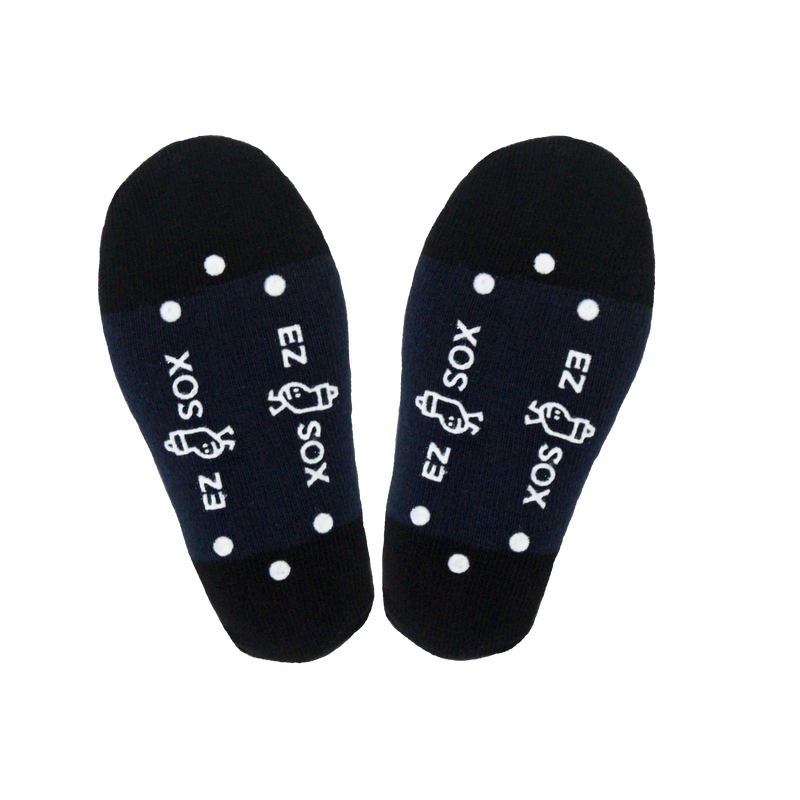 Non Skid Grippers
I wanted to make sure he didn't slip when he was running around the house. I added just enough no slip grips so he'd be steady on his feet, but not too much so he was still able to put on his shoes without sticking.
The Name Game
I was brain storming for a name about my cool little invention when my son said "Mom, I don't want my hard socks, I want my easy socks!" Ez Sox was born. Be warned, when Ez Sox enters your home they become your child's favorite socks.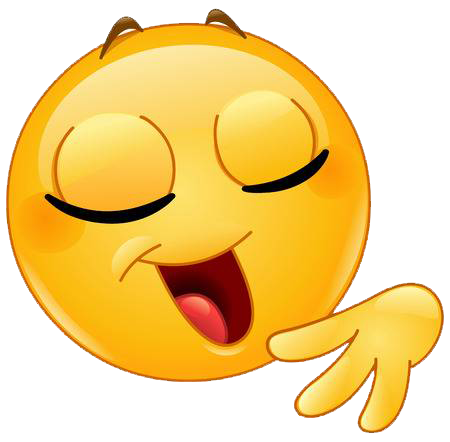 Who's Talking about Ez Sox
Not to brag but we've been endorsed by: Mommy and Me founder and Developmental specialist, Dr Cindy Nurick OTRL, Lindsey Biel, author of Raising a Sensory Smart Child and The CBS TV Show 'The Doctors'