Ez Sox Technology
What Sets Us Apart
Our patented loop technology makes it easy for kids to pull up their socks. Our double reinforced loops are sewn with a bartack machine, which is the same process made for sewing jeans. Even the most Herculean toddler can't pull them off.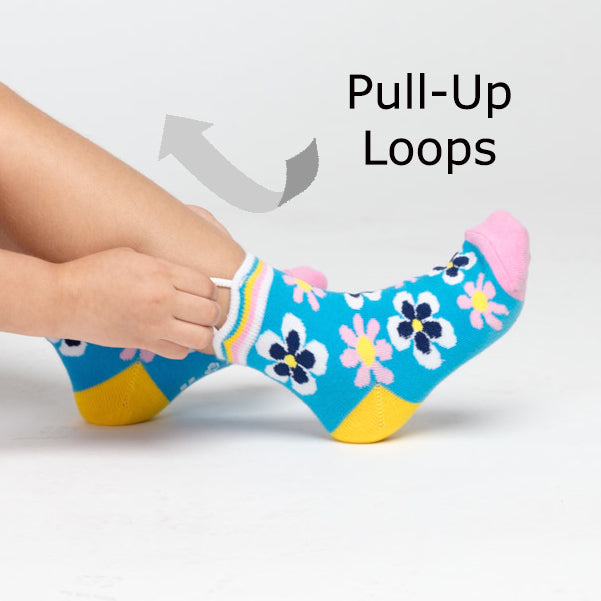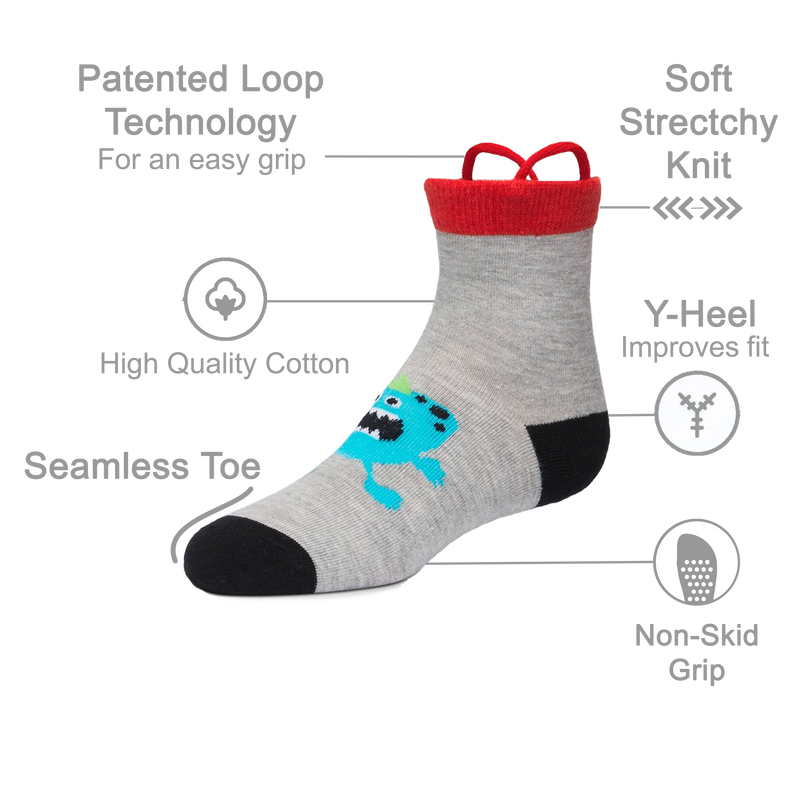 Comfort
We start by using better yarn on our socks. This makes our socks soft, stretchy and easy to pull up over the toe and heel. All Ez Sox have a Y-fitted heel for better support. They are super comfortable and last a very long time. 80% cotton, 17% polyester, 3% spandex
Seamless Toe
No one likes that lumpy feeling around their toes. Ez Sox have seamless toe for extra comfort. We use a rosso machine to close the toe to ensure a good flat seam.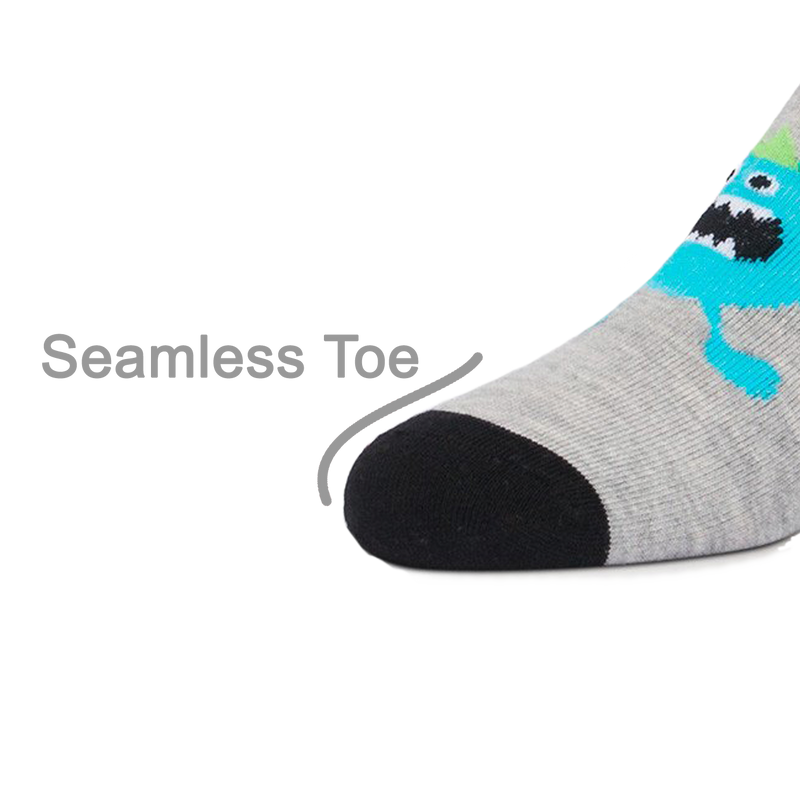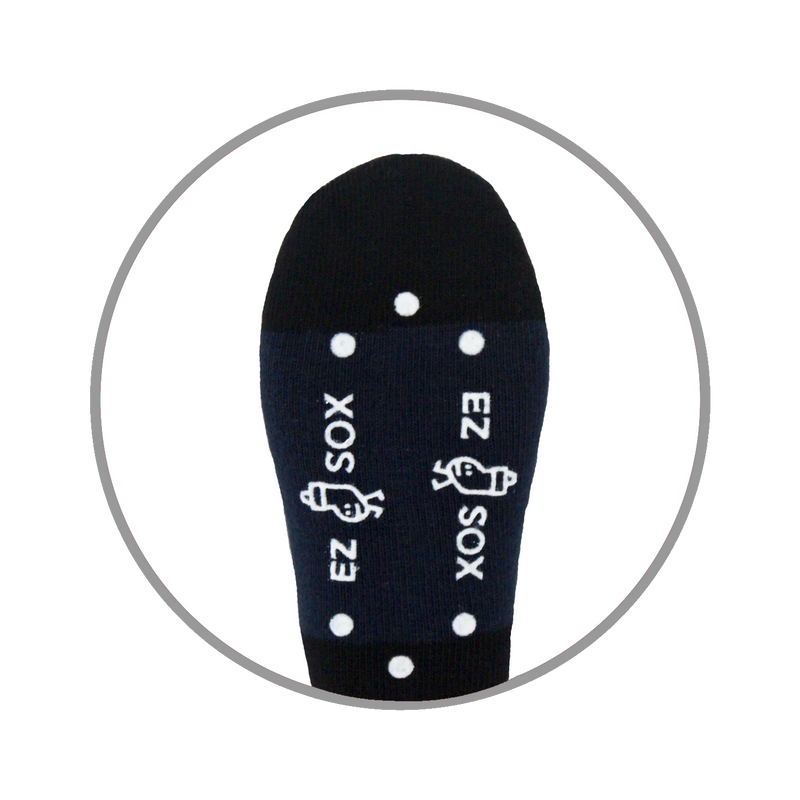 Non Skid Grippers
Our NEW improved anti slip non skid grips helps make sure your toddler is steady on their feet. We use just enough non skid grippers on the bottom of our socks so your child is safe running around the house.
It's So Easy!
Kids love our Ez Sox! It's as easy as 1-2-3
Testimonial
Easily Upset by Uncomfortable Clothing
"My four year old boy is very particular about clothing he can wear, and is easily upset by uncomfortable clothing. Socks are more difficult to find that don't cause him great distress. The seam at the toe of most socks drives him crazy, and he complains and cries all day about his socks not being on right. Wearing shoes without socks causes him even greater discomfort, so we've just been dealing with the constant complaining - I've been thinking to myself that surely there are socks out there that fit him and don't have bulky toe seams. I have finally found them! These socks have no seam at the toe, and my son no longer complains about his socks being uncomfortable. In fact, he looks forward to putting his socks on every morning and likes to show off the monster and animal designs to anyone who will listen. The little handles on the sides help him to do this by himself, so that is an added bonus. From the moment we opened the package, he was excited about these and immediately knew how to put them on."
-J. Boyter