Ez Undeez Technology
Seems like just last week your baby was in diapers. Oh wait, it was just last week! You finally have your little one ready to start potty training and join the ranks of the big kids. Well, naturally, they will need their big kids underwear to go with it! Ez Undeez training underwear are one of the first steps for potty training but are not a replacement for diapers. When your toddler feels the wetness, training underwear cues them to go to the toilet.
Undies Tied Up in a Twist?
Our toddler training pants have our patented Ez-Pull up handles so your child will put on their underwear straight every time.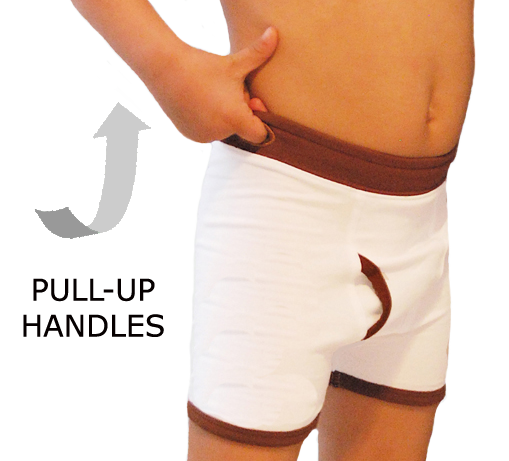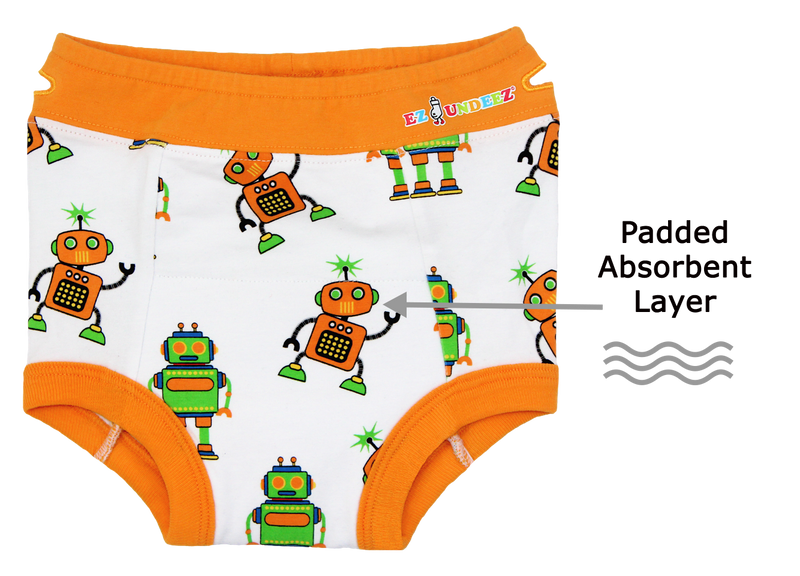 Padded Layer
Our training pants are made with a breathable naturally absorbent layer that helps with small accidents. Did we mention no gels, harsh chemicals and pvc free.
Comfort
Our soft wide waist band is made for extra comfort. No belly marks or bunching. Oh yeah, they're tag free!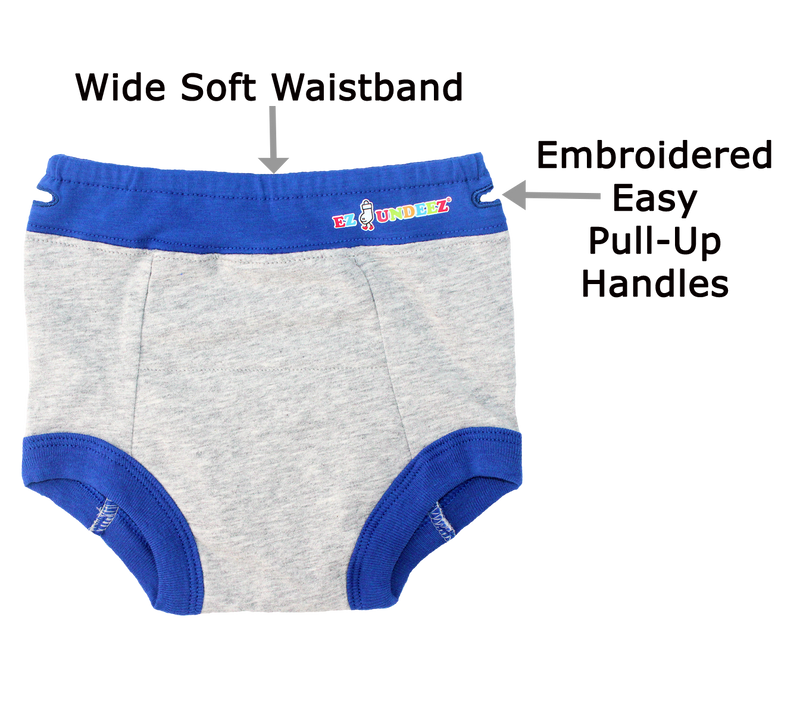 Testimonial
"Our little boy has been potty trained for almost 2 years. We have always had this pesky problem though: whenever he had to pull up his underwear on his own, it ended up rolled. It would get bunched after he went to the bathroom every time and when he pulled up his pants, it was even worse. Then we found EZ Undeez, and problem solved — it was amazing! Those little tabs on the side are incredibly easy for him to figure out and use. All of the sudden his underwear rolling problems are gone and he has no trouble pulling everything up by himself. EZ Undeez have helped out so much. We swear by them!"
-Happy Parent